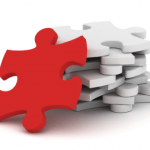 This derivative perfectly reflects a specific direction in specialization of law services. We are able to start solving of your legal or other life problems in some cases without requiring any fee immediately and can agree to give it all  just in case of success.
  We buy debts (rights of claim).You have any debtors? We pay 10 – 80 percent of the debt amount. We offer to get the full amount by bank transfer and immediately. We will pay immediately or postpone the payment by mutual agreement until the successful recovery of the debt. If you do not want to sell, we advise you how to recover the debt independently. Significant consultation – from 100 EUR. E-mail: radiolex@finaura.lt (+370) 65422181
Ask for advice. LAWYER, ATTORNEY, ACCOUNTANT, TAX EXPERT, INDEPENDENT EXPERT: +37065422181, +37064444881
You were sued? You do not know what to do?
We help to start business in Sweden, provide the legal and other assistance in Russian and English. Establishment of companies, business, sale, services related with life and work in Sweden. Ask: radiolex@finaura.lt
You need UAB?
VAT company for sale. Registration day 2016-11-04. Registration in the VAT register day – 2016-11-16.
For sale (100 percent of shares), price – 300 Eur.
UAB "Gobelita"  
Code of company: 304257034
Place of registration: Vilnius
Authorized capital 2500 EUR
Activity: all activities
Date of registration: May 18, 2016  
Business for sale
Activity: log home construction, geomembrane laying, construction project management and maintenance.
Date of registration: 1996
Good price - accounting services IN LITHUANIA ASK +37064444881, info@finaura.lt
Professional tax consultant help. Tax law.  info@finaura.lt
Professional help – BUSINESS AND SHAREHOLDER DISPUTES, SECURITIES
 CHANGE OF STATUTE
radiolex@finaura.lt, +37065422181
We provide high quality legal services in Lithuania.
We advise/consult in understandable language.
FREE OF CHARGE LEGAL ASSISTANCE.
FREE OF CHARGE LEGAL SERVICES IN LITHUANIA. We advise ON FREE.
Legal help obtainment.
 Attorneys. Lawyers. Specialized lawyers in Lithuania.
We constantly invite a lot of goodwill LAWYERS to join to work together OVER LITHUANIA. Legal services of attorneys. Legal assistance in Lithuania. Fee under the agreement. Long-term contracts. Representation in the court. Representative under the assignment.
PRICES OF SERVICES  (prices of legal/attorney services):
We also accept bank transfer. We invoice. Services are provided to individuals and legal entities.
Each person can apply to us.
The minimum price – 10 Eur, sending of templates, examples – 5 Eur.
Legal advice – free of charge
If you wish to compare, we say, what are the state attorneys' fees. For example: peaceful dispute settlement in the civil case, without going to court on the dispute – 92,64 Eur.
Legal consultation  – from 10 Eur Documents to the court  – from 50 Eur Services of attorney in court – from 100 Eur Contracts drawn up according to your requirements / preferences / representing your interests  – from 40 Eur Help, signing important documents (analysis of contracts, advices, negotiation)  – from 100 Eur The legal and practical advices prior to divorce  – from 30 Eur. IT IS IMPORTANT. If you want to divorce, please consult.
Legal claims (qualified, in accordance with articles) - from 20 Eur Legal services for companies  – from 50 Eur/month. Call or letter of company's lawyer – better than the preventive stamp.
Other services:
Regarding the adjudgment of litigation costs the Lithuanian Supreme Court spoke up in the resolution 04/15/2015 in civil case No 3K-3-312-219/2015. This ruling clarifies, which costs under the Civil Trial's Code of the Republic Of Lithuania can be awarded during the trial.
Legal/life situations are very different. The cost depends on the complexity. Do not be afraid to ask.
FREE OF CHARGE legal services in Lithuania – the services are provided, if you reasonably prove their necessity. It is not necessary in our company, but life has various situations. So if you lost hope, nobody helps and/or you do not know where to appeal – please contact us. We will help you, as we can.
PAYMENT NOT IMMEDIATELY: it is possible in certain cases, when we agree for payment in the case of specific event such as: if we help to recover the debt, to win the case, to resolve the kindergarten problems, to buy a car, to resolve the dispute with the insurance company and etc.
PAYMENT IN PARTS: if your situation is very difficult and large amount of work, we can agree on payment in parts.
LEGAL SERVICES AVAILABLE FREE OF CHARGE, if there is an agreement on the success fee and/or respective legal services contract is signed.
Our legal services provided are not guaranteed by state legal help, so in our company free of charge legal services can be provided only in exceptional cases and only by mutual agreement between the provider of services and the customer.
Legal and other services are cheaper.
For 5 Eur fee we send examples, templates of LEGAL DOCUMENTS. We prepare/draw up cheap legal documents, which comply with LAW REQUIREMENTS, in their content and form. We correct already prepared documents. We give guarantees on removal of deficiencies. For example: drawing up of the response in the court could cost only 50 Eur.
FREE LEGAL SERVICES/LEGAL CONSULTATIONS/LEGAL HELP, advices of lawyer, attorney, preparation of documents/drawing up to the court or to other institution, samples or templates of documents (sending). Solution of life situations: debt, problems with spouse, you buy a car and fear of deception, quick credit, divorce, contracts, increasing and reduction of alimony, adjudgment of alimony, when person does not pay alimony, sale of apartment, you buy apartment, rent, low quality repair, subtraction of driver's license, government official bureaucracy, insurance company cheated, employer deceived, disputes with neighbors, disputes with relatives, you need to write a complaint, you want to sue, you are sued, the court requires to submit response to lawsuit, person does not give/does not return money and etc.
What are the benefits for you?
1. Free of charge legal services in Lithuania or very good price for legal services. The services are provided by experienced lawyers with continuous legal work experience. For services provided other specialists or experts can be involved.
2. We work remotely (skype, telephone, E-mail, etc.), mobile, we welcome clients in office, services are provided in several major languages.
3. You can apply for any legal and life problems (for example, you can not recover the debt,  were involved in a car accident and you are not sure how to proceed, you want to divorce, to find or recover a loved one, buy an apartment or a house, you want to buy a business, you have a problem with stock paper, you need to collect or to get some information, you are ignored by the bureaucrats and services which do not provide services, which have to provide, the children ignore your rights, and so on.). You can tell us any of your wishes or desires, and what is the result you meet, and we will evaluate our possibilities and will tell you we will take this work or no, and how much it would cost you in case of success. We are not afraid of challenges, but we are very realistic about the situation and opportunities.
We do not apply any hidden charges. The minimum price for services is 10 Eur. If you just want a detailed consultation and/or hear our opinion and arguments concerning your problem – please contact us. Sign up for consultation by filling out the form below or by phone
(+370) 65422181
You can send your questions or description of your legal and other life situations and the desired results using our inquiry form below: