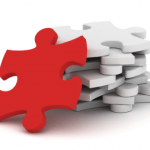 RADIOLEX is a double-word wizard. In Latin, RADIO means "radiative" and LEX "specific law".
This arrangement perfectly reflects the specialty of specialization of legal services. We can take action to resolve your legal or other life-affairs. Experience and listening.
The most popular services
1. JUST ESTABLISHED UAB. Without any debts and obligations, authorized capital 2500 Euros, bank account is opened,  round official seal is made, there were no activities. Additional expenses: notary services ~ 55 Euros + PI Center of Registers 21-24 Euros.
2. UAB registration as VAT payer (services and consultations are provided be tax specialist).
3. Company and staff documentation arrangement, personal data protection.
4. Data arrangement in state registers (Center of Registers, Regitra, Migration Office and other). Practical and legal help.
5. Accounting  and Company lawyer
6. Company and business preparation for start in Lithuania.  Ask, consult.
7. Legal help in debt recovery on the basis of agreement signed. We are oriented to result.
8. PROTECTION OF PERSONAL DATA  for consultation and preparation of minimum documents. Write, ask if you have any questions: radiolex@finaura.lt +37065422181
"In accordance with the updated rules on the protection of personal data governed by the General Data Protection Regulation, and taking into account the nature of your business, we make a proposal for the preparation of a package that is mandatory for entities collecting personal data:
– Personal Data Retention Policy is an internal document that should be made available to every employee of the company.
– A consent form for the processing of data for each client.
– Data processing activity records.
This is a minimal package of documents, but it is mandatory. Responsibility for the rules, non-compliance with the provisions of the Regulation is strict and sanctions are considerable – in the case of a company, the fine can reach up to 2% of the total annual turnover of the previous business year or up to 10 000 – 20 000 euros.
Contact us:
radiolex@finaura.lt
+37065422181
COMFORTABLE. You can contact us by e-mail, ask for a situation, communicate. We will get in touch with you and we will get back to you in the shortest possible time.
LAW. lawyer, corporate/company lawyer.
DEBT RECOVERY AND BUYING. Cession.
ACCOUNTABLITY. Accountant.
TAXES. Tax expert.
INDPENDENT EXPER. Independent Expert.
FREE REMOTE SERVICES
OFFICE IR REMOVE SERVICES FOR BUSINESS
radiolex@finaura.lt
+37065422181, +37064444881
You can register for a consultation by filling out the inquiry form below or by phone